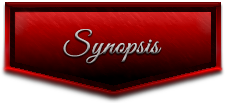 Run.
That's Kami's first instinct when shit gets a little too real for her peace of mind.
Kink was supposed to be an escape, a release, but her mysterious Dom robbed her of that and there's no going back. Her job was supposed to be an accomplishment, a step forward, but Mr. Kress took that from her and twisted it to his own design.
They want her to submit.
If Kami had her way, they'd both be kissing her ass on her way out the door.
Now, there's a new threat hanging over her head. An unknown enemy wants to expose all of Kami's sordid, depraved secrets to the media. Little do they know, that even she has no clue who in the hell she really is…but someone does.
Someone who's about to reveal an incomprehensible tale. A truth that will unravel Kami's entire life at the seams. Everything she's ever believed will be altered as she's thrust into a world she'd never feared existed, and only one undeniable fact will ring through the loudest:
Running had never been an option.
Trigger/Content Warning: This book contains unorthodox religious views, graphic anal sex, explicit language, dark eroticism, BDSM, violence and references to demonology, paganism and the occult.
Intended for mature 18+ audiences only!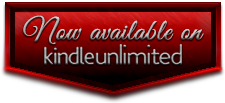 Amazon US I Amazon UK I Amazon CA I Amazon AU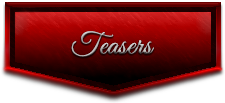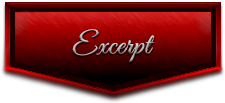 With her sight disabled, she became more aware that the group behind her were quite chatty and flirty. She also grew increasingly aware of the man whose legs were caging her in, whose lap her bound arms were resting upon. She felt the approach of his heat, and then his hand touched her face. His fingers outlined her lips, played at the seam, before crawling their way inside. They conducted a shallow inspection at first, but gradually sank deeper. The first time she gagged, she thought he would retreat, but she was sadly mistaken. The more she choked, the deeper and more aggressively he stroked his fingers in and out. Kami could feel her eyes watering under the blindfold as she did everything in her power to keep from retching all over him.
Grabbing her bound wrists, he yanked her into his hard chest as he continued to finger-fuck her throat.
"If you can't even take my fingers, demon, how the hell do you plan on taking my cock?"
Once again his tone was mocking, but there was amusement behind it, rather than the cool displeasure he'd offered the anti-blindfold committee. Kami understood the question was rhetorical. Regardless if she could take it or not, his cock would be down her throat if and when he wanted—and he undoubtedly hoped she choked on it. A strange, rubbery noise sounded right before her. He'd adjusted his mask, she realized. His wet fingers abandoned the inside of her throat, cupping the curve of her jaw, and his mouth crushed down on hers.
It was a whole new kind of oral sex. That was the only way to describe the aggressive, needy assault. His tongue thrust as his lips dominated hers harder and greedier, like there was some kind of climax waiting for him at the end. A preview of his skills, or a promise that it would be the only way he would invade her body, no matter which part of himself he was using? Regardless, it was ferocious, filthy, and the best damn kiss Kami had ever experienced.
She could feel his mask bumping alongside her temple, as if he'd turned the bull snout to the side, but that meant his face was still mostly covered. He must not trust the blindfolds. Did that mean he wasn't planning on removing the mask at all? Kami hoped not. She wanted him to keep it on. That way her imagination could continue filling in the blanks the way she wanted them, rather than chance being disappointed by reality. She didn't care how damn shallow that made her. This was her night, and it was already panning out better than any Halloween before it, so no. She didn't want anything to ruin it.
"Mmm, you taste foolishly brave," he groaned quietly as he licked and nibbled at her lips, diving back in for one last devastating kiss.
Settling back in the seat, he returned the mask to its rightful place and forced her down onto her knees again. His thumb picked up its previous stroking over her lips, but when her bound wrists slid down the hard plane of his stomach and into his lap, there was no mistaking the bulging line of his erection. The feel of it had her lust spreading hotter, dampening her panties with desperate anticipation.
She earned a soft mocking laugh when she started rubbing her arms over the steely line.
"You like knowing what you do to my cock, demon? How hard you make it just by choking on my fingers?" he asked. "Is that what you were hoping to accomplish while you were dancing for me?"
If he was trying to embarrass her with that insight, he was going to be disappointed. Knowing he knew, that he'd been aware, only turned her on more.
"No, but it's a start," she replied.
He laughed appreciatively at that, and it was far more sinister than his mocking laugh. "Ambition and Greed go hand-in-hand, little one. As you said, it's a start."
He wanted her to be greedy? He probably shouldn't have told her that. Before she could reply, the limo slowed to a stop, reigniting the thrill of uncertainty. When the driver opened the door, her bull man climbed out first, then reached inside and hauled her out by the waist.
Once she was on her feet, he grabbed her bound wrists and started leading her across old asphalt. Her heels clicked and wobbled in the rough patches. She thought she heard water lapping and a nearby buoy. It definitely smelled like the docks. The way the noise and voices echoed indicated they were surrounded by warehouses or giant shipping containers.
Again, it should have been a red flag, but Kami wasn't afraid, only morbidly curious. It took her a moment to realize they were drawing closer to the pulsing bass of music. Her escort paused for a moment before a door opened and it washed over them loud and clear. They stopped directly inside to wait for everyone. When the metal door finally closed, her bull man untied the blindfold.
Blinking in the dimly lit entrance, Kami saw that it was a makeshift foyer with draping velveteen crimson, black-and-white jack-o-lanterns, Gothic candelabras, antiqued mirrors, and other décor that would indicate they were getting ready to enter a vampire's secret lair. Even the music thumping and crawling over her flesh was more along the lines of Screamo-Goth-Rave, than the Dubstep bass would suggest.
"You know, there are at least a hundred different horror movies that begin this way," she referred to the space around them by drawing a small square in the air with her index fingers.
A more difficult task than one would think with bound wrists.
"That's what makes decorating so easy," he said, pulling her against his body to slip a hand under her skirt and take his fill of her ass cheek. "The question is, was that just an observation or cold feet?"
"My feet never get cold," she replied.
She barely heard the low rumble of his laugh when he bowed his head right beside her ear. "Careful, demon. Some might take that answer as a deliberate challenge."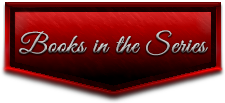 Amazon US I Amazon UK I Amazon CA I Amazon UK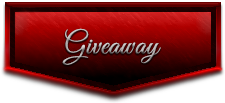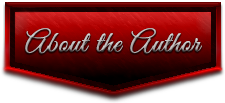 A.C. Melody is a quirky, unconventional and often contrary (mostly to herself) hybrid author, both traditionally and self-published. She has a soft spot for hard ass alphas and the strong women who capture their hearts. Her favorite part of writing, is having the ability to explore her favorite subjects from angles she's never read before. Also, she loves putting her characters through the ringer one way or another, to expose all of the various facets that make them tick.
Outside of writing, A.C. is a confessed javaholic who loves reading, music, gaming, American Football, ancient civilizations, foreign cultures and everything supernatural. She has an insatiable curiosity that tends to earn her more hobbies than time. You can find her in the beautifully green Pacific Northwest with her two teenage sons and two blue-eyed, Himalayan-Siamese mixes who think they own the joint.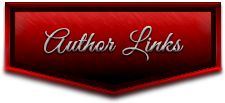 Blog I Twitter I Facebook I Instagram I Pinterest I Goodreads